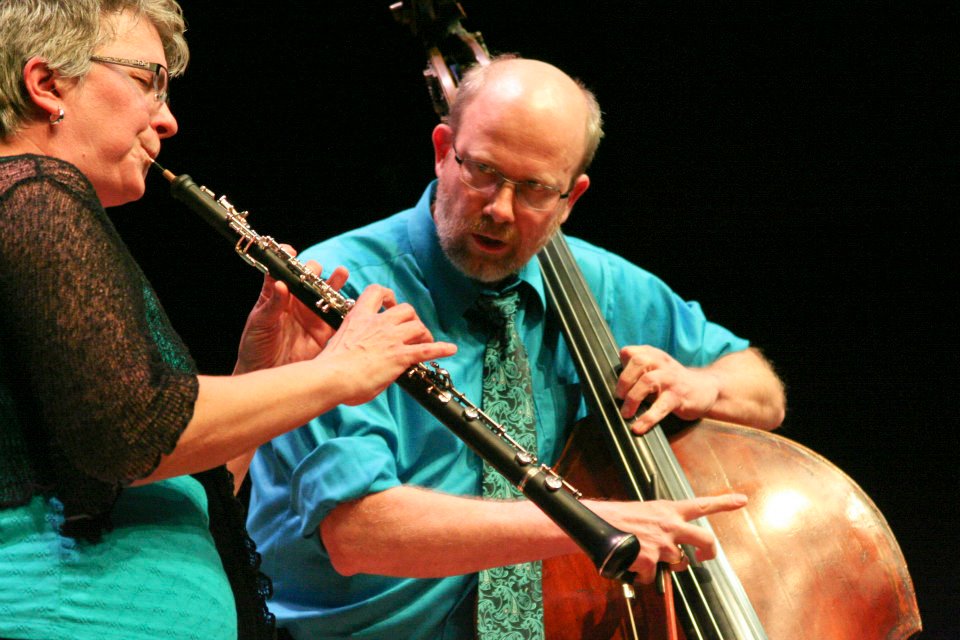 OboeBass! performs a sampling of folktunes from Finland, Italy, Norway, and the United States, arranged for them by Julie Johnson, Eric Hansen, and Adrian Mann. This is part of the Schubert Club's series of free noon-time Courtroom Concerts in Courtroom 317 of the Landmark Center in St Paul, MN.
OboeBass! will perform these pieces:
Folksuite for Oboe and Bass by Julie Johnson:
Prelude
Koiviston Polska (Birchgrove Polska)
Hard Times Come Again No More, by Stephen Foster, Arr. Eric Hansen
Plucked Halling, from Torden og Lyn, by Adrian Mann
Cantate con me, from Canzone Vecchione, by Adrian Mann
Sharing the one-hour program, bass singer Nicholas Nelson and pianist James Barnett perform songs of Franz Schubert.