Get Our Music
Alec Wilder's Suite for Flute, Oboe, Bass & Harpsichord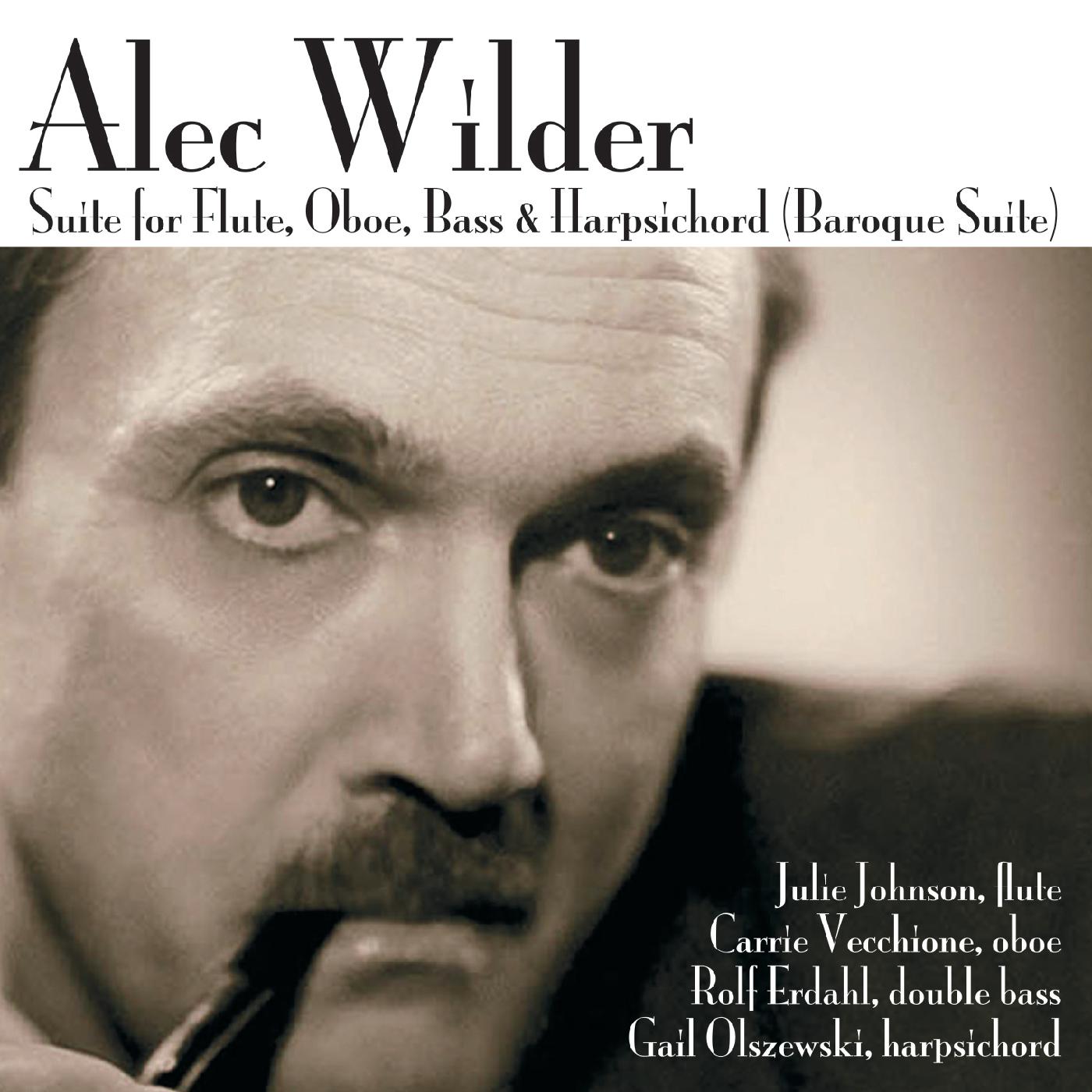 We just released the Premiere recording of this iconic work by one of America's most interesting and idiosyncratic composers.
Alec Wilder composed the Suite for Flute, Oboe, Bass & Harpsichord in 1968. Wilder had a distinctive compositional voice – playful and cerebral, tuneful and technical, producing seriously well-crafted music composed with tongue firmly in cheek. This piece is an eclectic 60's style classic crossover composition with elements of jazz, baroque, Great American Songbook, film noir scores, and classical contemporary music. Julie Johnson, flute, and Gail Olszewski, Roland Electric Harpsichord, join OboeBass! in this recording.
Monk Fish Tango
Evocative, virtuosic crossovers between classical, jazz, and tango styles composed for and performed on English horn and double bass.
Timothy Goplerud has written so many compositions for OboeBass! that we sometimes call him "the third member of the OboeBass! duo." These pieces for English horn and bass showcase the craftsmanship, compositional range, and humor of Tim's distinctive musical voice. We credit "It Takes Two . . ." as the piece that inspired us to pursue our duo career and we dedicate this CD to Tim and his wonderful music. Thanks Tim! Available from these locations:
---
Askelad and the Seven Silver Ducks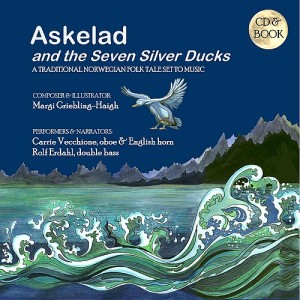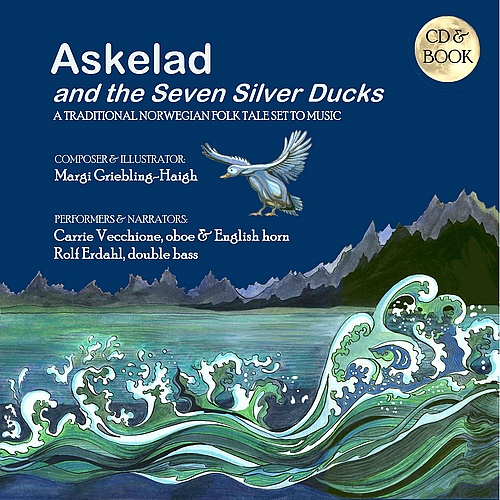 "Askelad and the Seven Silver Ducks" is a traditional Norwegian folk tale set to music and illustrated by Margi Griebling-Haigh.
In 2007 Griebling-Haigh received a Jerome Composer Commission from the American Composers Forum to compose "Askelad and the Seven Silver Ducks" for OboeBass! This is available as a book/CD set, recorded by OboeBass! at MPR Studios, accompanied by her own illustrated children's book. Available from these locations:
---
It Takes Two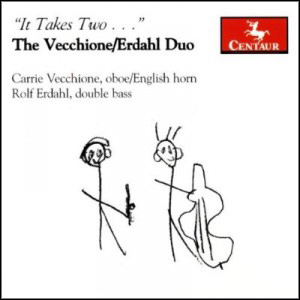 Our debut 2008 recording, "It Takes Two…" for Centaur Records features all original works for oboe and bass duo, all but one expressly written for us. Check out Tim Goplerud's "elegantly smoldering" (Juilliard Journal) title track, "It Takes Two . . ." Available from these locations:
---
The Story of Babar the Little Elephant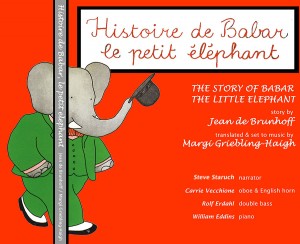 Margi Griebling-Haigh's translation and musical retelling of Jean de Brunoff's classic children's tale about a resourceful elephant finding his way in the world. Rolf and Carrie are joined on this recording by MPR host Steve Staruch as narrator and William Eddins, piano. Available from these locations: