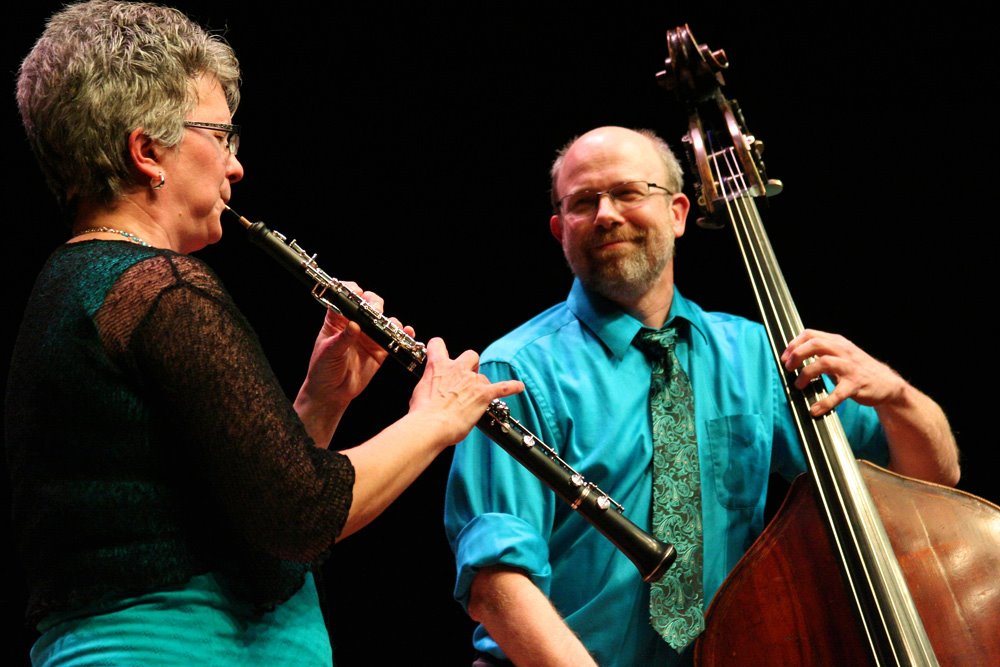 The ribbon will be cut at 3:00pm to open the Mankato Symphony's new concert hall, the Verizon Event Center. At 3:30-4:30pm, OboeBass! will be the first performers to take the stage with some of our signature original tunes and arrangements to help celebrate the Gala Opening. Free and open to the public!
Here's the schedule and events:
3:00 pm Ribbon Cutting Ceremony
3:30-4:30 pm OboeBass! on stage
3:30-7:00 pm Open House, Building Tours, and Entertainment
Look for Symphony musicians, staff, and a booth with information about our upcoming season. Pick your seats for our new season!
Rolf plays Principal Bass for the Mankato Symphony and is excited about the new hall and season. Hope to see you there!