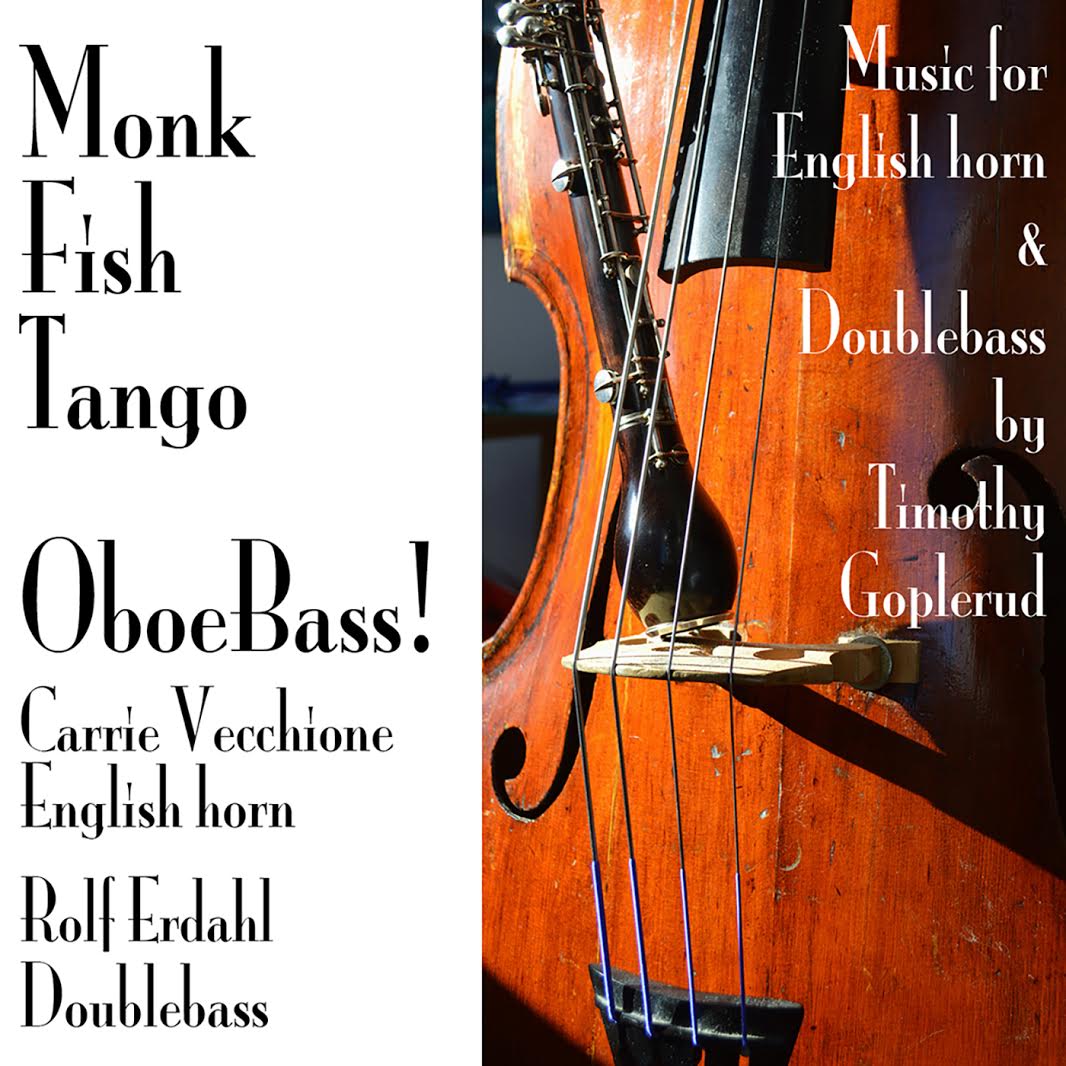 We play for the Thursday Musical Artists Series Concert at MacPhail, Thursday, Dec. 1, 10:30 am. We will perform a set of music from our recent recording "Monk Fish Tango: Music for English Horn and Bass by Timothy Goplerud." We will play Tim's arrangement of Thelonious Monk's "'Round Miodnight" (MONK), his new set of variations, "Schubert's Trout Served Four Ways – or, Three Fishy Variations on a Familiar Theme" (FISH) and his tango/rondo, "It Takes Two . . ." (TANGO).
The full program:
Katie Anne Kohler, flute – Young Artist Scholarship Competition Winner 2016
OboeBass!: Carrie Vecchione, English horn and Rolf Erdahl, double bass
Patricia Kent, soprano
Marianne Bryan, piano
Stella Sick, piano
Tickets $15, $10 (groups of 8+), $6 student, sold at the door, general seating
For more information, visit http://www.thursdaymusical.org/thursday-december-1-2016
#MonkFishTango #TimothyGoplerud #OboeBass!