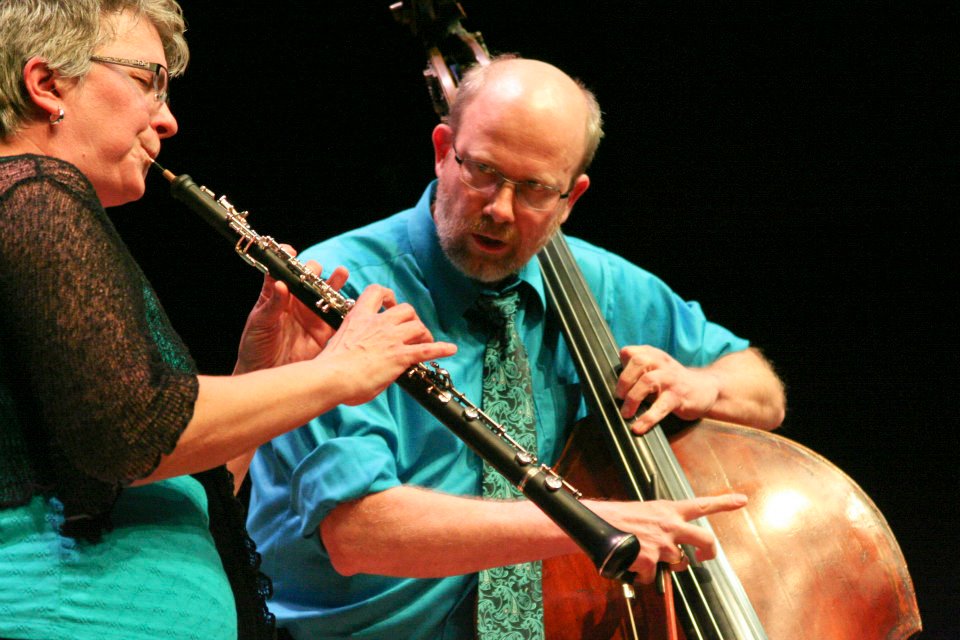 PREMIERE! Friday, Dec. 1 at 7:30 pm OboeBass! premieres Jeff Lambert's "Dissonant Grooves IV" at Antonello Hall at the MacPhail Center for Music, Minneapolis. Jeff wrote this piece for OboeBass! combining new techniques, pungent dissonances, and funky rock groove rhythms. This is something totally new and exciting for us! We'll be the first group performing after intermission.
This free recital is part of MacPhail's "Music for Twos and Threes" faculty recital. Other works on the program: Brahms' Piano Trio, Op. 8, No. 1; Britten's Canticle III: "Still Falls the Rain"; "Black" with Paul Schimming and Pat O'Keefe, bass clarinets; Jeff Lambert's "Dissonant Grooves IV"; Mendelssohn's Koncertstück Op. 114, No. 2; and Erwazen's Trio for Clarinet, Viola and Piano.
Free and open to the public!