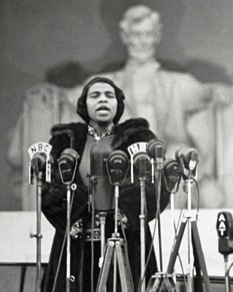 "The Spirit Sings" explores the History and Legacy of African-American Music from African roots through slave times to Jazz and transcendent performers like Marian Anderson. This is the last in a five-part monthly series of "Pages of Music" learning programs we have offered at Meadow Woods.
All programs are free and open to the public of all ages!
This activity is made possible by the voters of Minnesota through a grant from the Metropolitan Regional Arts Council, thanks to a legislative appropriation from the arts and cultural heritage fund.