The world's only professional oboe/bass duo is coming to Willmar. OboeBass! brings their unique blend of sounds and instruments to Willmar as Music Night performers at Café Corti, Thursday, May 19 at 6:00 pm.
When musicians marry, it's natural for them to want to make beautiful music together. "But when we got married, we quickly discovered practically nothing had been written for oboe and bass together." says Vecchione. "Fortunately, good composer friends helped us create a repertoire, so now we have dozens of very delightful pieces composed for us, with more on the way."
For their Café Corti presentation, OboeBass! will mix music of Mozart, Grieg, and Joplin with pieces from the wide-ranging repertoire created for them by composers including Timothy Goplerud, Adrian Mann, Julie Johnson, and Eric Hansen. "It's chamber music of a different color," explains Erdahl, "with crossovers between classical, jazz, and folk music styles. We personally know the composers and stories behind the pieces we play and love sharing this close connection with our audiences." "We'll also include arrangements of great music from the past," adds Carrie. "We believe if Handel, Mozart, Grieg, and Joplin had realized how great oboe and bass sound together, they would have written some of their best tunes for this combination in the first place!"
This activity is made possible by the voters of Minnesota through a grant from the Minnesota State Arts Board, thanks to a legislative appropriation from the arts and cultural heritage fund.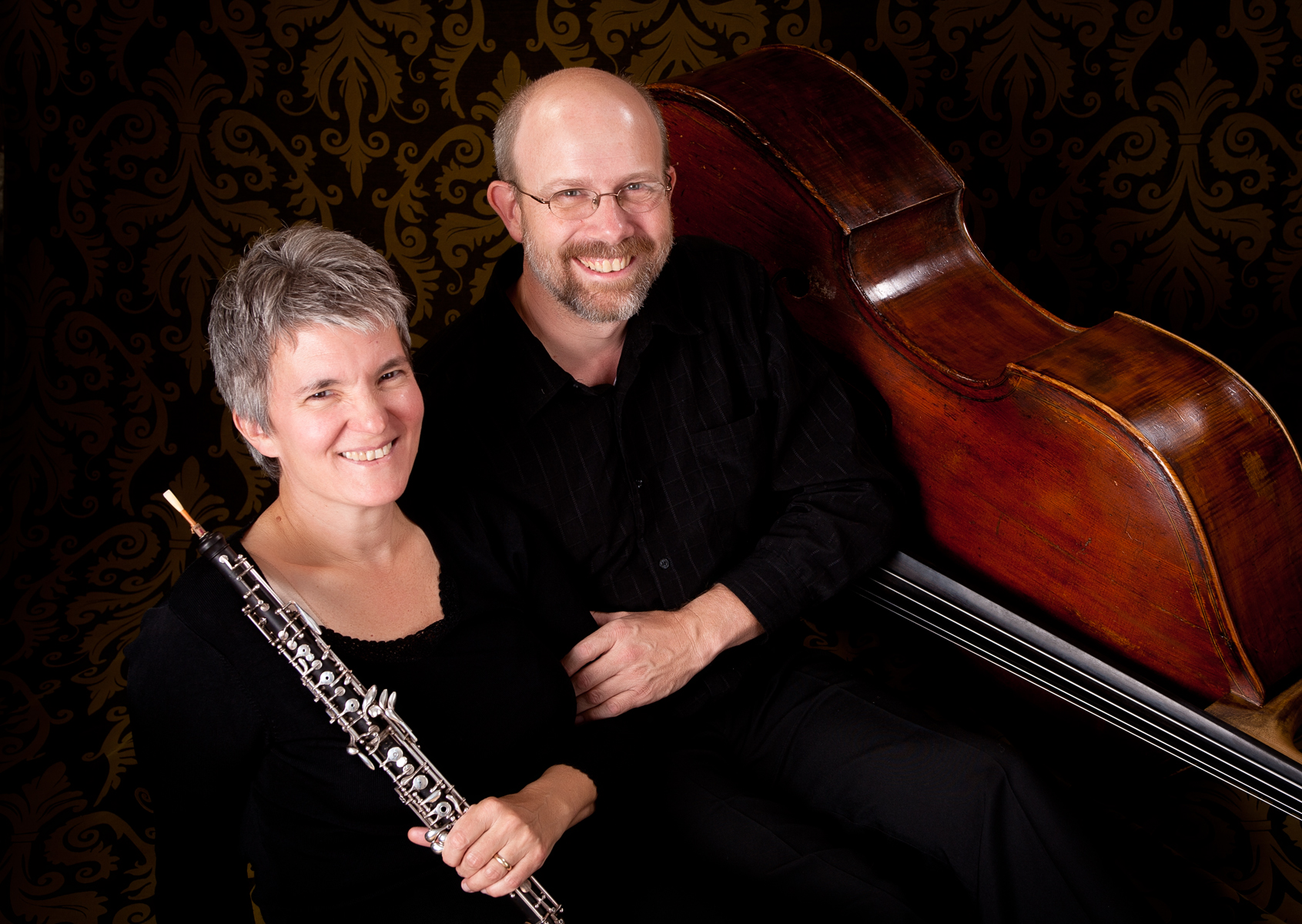 .