Columbia Heights YPSCA previews for MN Orch YPCs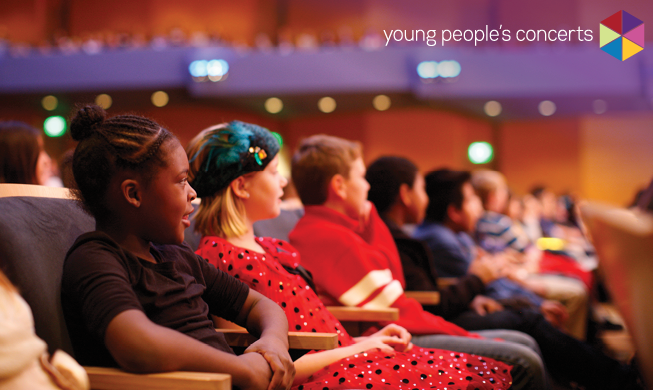 We're presenting in-school preview programs to prepare 5th graders at the three Columbia Heights Elementary Schools for their trip to Orchestra Hall to experience the Minnesota Orchestra's YPC, "Watch the Orchestra Grow." The students will travel through time from Haydn to the modern symphony orchestra, and see when, why, and how the orchestra grew to its current configuration of instruments.
The in-school previews, plus ticket sales and bus transportation to Orchestra Hall are provided, in part, by YPSCA, the Young People's Symphony Concert Association, the group that helped the Minnesota Orchestra (then Minneapolis Symphony), inaugurate Young People's Concerts designed to introduce young people to symphonic music. Additional support provided by Thursday Musical.